Nov 27
Fri, 11/27/2009 - 22:34 — julie
The Email Templates category is growing with great new items and they're selling like hotcakes! We'll take a quick peek at two new items in that category, check out this week's interview with Hein and catch up on anything else you might have missed this last week.
Interview With Author and Buyer Hein Maas (Hein)
Hein is one of ThemeForest's quickly rising rockstar authors, while also an author for GraphicRiver with a combined portfolio count of 20 items and growing. While Hein creates some really great work, the author also has a bit of an addiction to buying items.
I've asked Hein to answer this week's interview questions as the author and buyer has a unique perspective on things at ThemeForest. Here's what Hein had to say.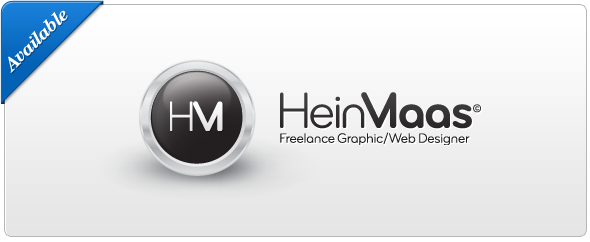 Q #1: When creating a new template for Theme Forest, what aspects are top priority and why?
A: "Firstly, I want to thank Envato and all its staff and reviewers for giving us Freelancers the change to make some nice passive income besides our clients work and other things we do.
When I design a new template for ThemeForest I'm trying to pay close attention to typography, still have a lot to learn but I'm getting there. I'm also keeping it as clean as possible for my ThemeForest files as well as for my clients work.
So I would say typography and a clean design are my first priority."
Q #2: Can you briefly walk us through your process of creating a theme or template and the time it takes from start to finish?
A: "Of course, my first thing on the list is to investigate other themes on ThemeForest, which are selling and which one aren't selling. With this I'm getting a better idea of what's going on inside the mind of a potential buyer.
Second thing on my list is to browse some css galleries for some inspiration, not to copy it but just to see the current trends and styles of the top guns. After this I fire up photoshop and start working on the design I had in mind. It mostly comes out different than I had in mind but mostly in a better way
.
When the homepage is finished I contact my partner in crime with a screenshot and a briefing for this project.
'Yes, I'm outsourcing as much as possible to save me time. I would recommend this to anyone, when you outsource your work then you save a lot of time. The time you've saved could be spend on your clients work or on more ThemeForest items.'
While waiting for a response from my partner I start working on the other pages. Once those are finished, I'll send them over with a very detailed briefing and the functions, scripts etc. I want to implement. Then my partner starts the magic on the HTML/WordPress part. When this is done I'll run some browser tests to see if everything looks fine. When I'm running into errors then I try to fix them myself, if they are taking me to long
I'll contact my partner and discuss them with her.
Once the HTML/WordPress is ready to go I start creating the different color versions of this theme, writing the help file and start uploading all the items which are necessary.
The time to complete these steps will take something like a few days for site templates and 1 or 2 weeks for WordPress themes.
I do have a small thing to say about outsourcing your work. Make sure you've got basic knowledge of HTML, CSS and WordPress and make sure to understand the theme functions before releasing it to the public, because the support will fall on your hands and you do need to know these things whenever a buyer asks for support."
Q #3: The review process can seem tricky at times. As you've had quite a bit of experience with it, what are some tips you would give to authors just starting out?
A: "Indeed, I've been through every review scenario that's available, but I almost never give up. My experience with the reviewing is that it has improved my way of submitting my items, better help files etc.
My advice would be to beginning authors, keep on going and never give up, even if it takes you forever. Listen to the reviewer and work on your theme/design/script, don't think I like it and that's it, you still have to put yourself in a buyers position when your watching you own work, and you need to be open for critics. If you can't stand criticism then I think it's best if you stop what your doing and lookout for a different profession
"
Q #4: What are your top five pet peeves in design or web development?
A: "Only have two
"
IE6 and IE7 are a real pain in the neck.
Clients which are telling you how to do your job.
Q #5: What are three of your favorite features used in websites?
A: "My favorite features in web design are typography and jQuery enhancements."
Q #6: Not only are you an experienced and successful author but you've bought between 50 and 99 items. What do you usually use purchased items for and what are a couple tips you can share, from a buyers perspective, to help authors increase sales?
A: "Haha, yes. I've got a addiction with buying ActiveDen, ThemeForest and GraphicRiver files. No particular reason for most of these purchases, just to check out how they create things to learn from. Once in a while I buy a WordPress theme for a low budget client's project.
My advice to authors would be presentation. I do suck at this point but I believe when you've got a cool thumb and preview image, a buyer would by it sooner than when you've got a plain, boring and simple one."
Q #7: What are some tips or words of wisdom you would like to share with our readers?
A: "Well, not much advice or tips to give. Just for my fellow authors – make sure you're not depending completely on ThemeForest. Make sure you've got a few other sources of income. This way you can invest in a better future.
As for the marketplace buyers – I just wanted to say 'Read the documentation before installation and before asking for support'.
"
- -
Thanks for taking the time to answer these questions Hein!
View Hein's portfolio here.
Notable Additions to the Forest
The Email Templates category continues to grow with fantastic new items which are selling like hotcakes! Keep up the great work authors! Here are two new Email Templates you should definitely check out.
"This premium HTML Email Template is specifically designed to help you or your clients to promote a product, send seasons greetings or to just use for your company newsletter during seasonal times. The template comes in 2 flavors, a multi column design with full width header, 3 column, and feature area plus a simple full width version for larger simpler layout. Also included are the same templates with added tags for Campaign Monitor."
"Cielo is a stylish custom created HTML email newsletter. It can be used for a wide range of purposes and will help both the freelancer and the businessman in their communication with clients, partners or friends."
Six More Fantastic New Items
Of course, there have also been some really amazing new additions to our other categories as well. Here are six more fantastic new items that have been added to the ThemeForest marketplace over this last week.
"A perfect template for business or portfolio."
"The 'abc' theme is a clean & stylish layout designed to promote anything from a corporate business to a portfolio site. It can also be used for more complex sites. The design contains 6 pages – Home, About, Services, Works, Blog and Contact page. Each page has its own PSD file with intuitively named and grouped elements. The layout is set to be 940px wide."
"If your site is under construction or development is in progress what better way to keep them in the loop with a clean and simple coming soon template like ours."
"'Sintagma' is a Clean And Elegant WordPress Theme. It is great for any business, portfolio or personal sites . It includes different skins and page templates in order to present your information in a professional style."
"Perfect for a portfolio-based site or just a regular blog, WordPress Terminator is inspired by the original nintendo and classic 80s sci-fi movies."
"Vintage Scrapbook is a whimsical, highly detailed theme inspired by the colours, styles, and textures found in old documents. Along with supporting all Tumblr post types (each displayed with its own unique formatting style), this theme features a highly customizable sidebar space and displays your blog title in a gorgeous distressed typeface."
More Great ThemeForest Items
These are some seriously great templates, themes and scripts but don't forget that there's lots more! View them here!
Blog Review
This week's fantastic blog posts.
Chatter In The Forest (Forum Discussions)
Here's some notable forum threads you might've missed.
Web Roundup
There's a tremendous amount of information on the web and it's not always easy to find the cream of the crop. Here are some great tutorials and articles from around the web that are definitely worth checking out.
With more than 7000+ plugins, WordPress is the most extendable Content Management System available; in fact, "WordPress is infinitely extensible" as Matt Mullenweg says. In this post, we'll examine twenty-one really useful plugins to take your blog to the next level.
Database operations often tend to be the main bottleneck for most web applications today. It's not only the DBA's (database administrators) that have to worry about these performance issues. We as programmers need to do our part by structuring tables properly, writing optimized queries and better code. Here are some MySQL optimization techniques for programmers.
Every now and then Inspect Element will be looking at a specific style of web design and picking out the best examples in that field and what makes them so great so you can learn from them and improve your own work.
The first one we're looking at is one page website designs. By far the most common use of single page websites are portfolios but they can be suitable to just about any business type. However, there are a few things to take note of before going down the single page route.
Content Management Systems (CMS) have evolved into more than just publishing content, but managing your workflow as well. CMS's nowadays allow you to easily conceive, edit, index, and publish content, while giving designers and developers more flexibility in customizing their look and functionality. Although there are many that require advanced skills to operate successfully, this article is going to cover a select few that offer a balance between design, code, and end-user usability.
Over the last decade web designers managed to come up with a plethora of useful techniques and design solutions that make today's web development process much more straightforward and simple. Some techniques were simply applied to the Web, while others were developed from scratch, helping developers to use off-the-shelf-solutions to problems quicker and in a more elegant way. However, finding little slick tricks to fix your site takes a tremendous amount of time, and that's not counting the time to implement them. We have put together a list of resources for developers and designers, to save you time so you can have enough time to have some fun too.
Here we present 45 very useful development tools such as grids, image solutions, typography, iPhone tools, HTML 5 helpers, testing resources, WordPress tools and helpers, CSS code tools and other further useful tools, time savers and resources. Enjoy this web development goodies bag!
Most designers and developers follow at least a few blogs from the design industry, but podcasts and video podcasts offer even more opportunities for learning and for staying up-to-date in the industry. In this post we'll feature more than 30 podcasts and video podcasts that are excellent resources for designers, developers and freelancers.