Nov 06
Fri, 11/06/2009 - 22:53 — julie
It's November and the sales are rolling in for our authors while our authors are rolling out fresh, new themes and templates. This week we bring you news of an iPhone app for the Envato marketplaces, updated browser stats and more.
So let's start with this week's interview with author and reviewer, Kai Loon.
Interview With Author and Reviewer Kai Loon (kailoon)
Kai Loon is one of ThemeForest's very own reviewers. He not only reviews for ThemeForest but for GraphicRiver as well. Kai Loon isn't just a reviewer though, he is a skilled author who also runs two great websites–LoonDesign and ThemeTation. I've asked Kai Loon a few questions for this week's interview and here's what he had to say.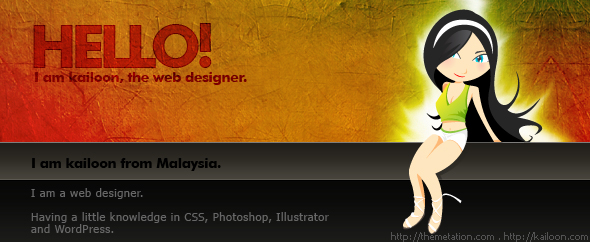 Q #1: As one of ThemeForest's reviewers, what are some tips you can give to our current and potentially new authors?
A: "Never give up, try the best you can. Try not to compare to any low performance items while your item was rejected. All of us have the passion to be the best.
Many authors always have the same thought when designing for ThemeForest: I want to provide something special, unique and different from what we have on ThemeForest now. I understand that, as a designer, we always want to try something new. However, we still have to keep the aesthetic level and standard usability when creating something new.
Further, this is a marketplace but not a web gallery. People pay money to buy our creative works but not pay for something you use to test the market or your skills. So, we need to provide our best."
Q #2: Obviously, there are so many elements and practices that go into creating a wonderful and high selling theme. What are some techniques or tricks you have learned that have proven to be successful?
A: "Flexibility and usability are the key, keep in mind your items can be used for several times on multiple websites. Users normally will modify it before they use it. Know the needs of the type of theme you are going to build. For example, if you are going to create a photography theme, you will need to provide functions such as auto image resize, gallery, lightbox, easy to manage of images etc. Or, if you are creating a community theme, you will need functions such as news submit form, multiple authors support, easy blogging system etc.
Always think that this is a theme that you are going to use. Then you will know what you need to do."
Q #3: How did you get started in web design and development and what is your favorite part of the work you do?
A: "I started as a graphic designer, and then I know about WordPress 2 years ago. At that moment, I don't know anything about HTML/CSS, jQuery or anything related to web development. I started as a blogger, I know more about WordPress when I first modify my blog. Then I started to learn HTML/CSS, jQuery, WordPress and php. I enjoy the both designing and coding."
Q #4: When/how did you first come across ThemeForest?
A: "I was contacted by Collis and asked to submit the first WordPress theme and Joomla template to ThemeForest. I knew about this site via PSDtuts. After that, I was hired as reviewer for ThemeForest and GraphicRiver. I am so happy to be part of the amazing team Envato."
Q #5: What are your top five pet peeves in design or web development?
A:
We have only 24hours per day.
Getting this phrase "This design is ok but can you move the box 1 pixel left?"
Selection of color combinations
Getting this phrase "Can you help me to clone cnn.com?"
Getting this phrase "I want this, this and this but my budget is only this. No worry, we can have profit sharing after this."
Q #6: Lastly, can you give us any general wisdom or rules to live by when designing?
A: "Simplicity is the most complex achievement."
- -
Thanks for taking the time to answer these questions Kai Loon!
Check Out Kai Loon's Portfolio
Notable Additions to the Forest
Here are eight fantastic new items that have been added to the ThemeForest marketplace over this last week.
"The 'Hyper Desk' theme is a clean & modern layout designed to promote anything from a corporate business to a portfolio site. It comes in 7 color 'flavors' to start, but within mere minutes you can have this layout colored and styled to suit your taste."
"Photoworks is a modern web 2.0 style psd template for photography or portfolio website."
"RT-Theme 5 is best suited for business, corporate or service websites. Theme comes with 10 premium skin options and you can easly modify or make your own skin using sliced PSD files."
"This design is a Portfolio and / or a Corporate template for companies, portfolios, webdesigners, eBooks sites, etc, to showcase your services and work. This theme comes with Cub3r an awesome 3D slider easy to customize, I've added 2 more sliders for your customization, s3Slider and jQuery innerFade."
"Kreativik is a result of our work on an easy, clean and solid design, which would be universal, cool and featured-packed at the same time. Finally available as wordpress theme!"
"It comes in 5 different styles (these style actualy link to the HTML version, but the look of the homapage is the same
):"
"This template is a complete site compatible with all the browsers IE6 , IE7 , IE8 , Opera, Firefox 2, Firefox 3, Safari 3, Safari 4, Google Chrome."
"This is an easy to integrate shoutbox that you can use also as chat. The installation is really easily: You have just to upload one file, follow the introductions and that's it! With just 27kb, PHP5 OOP and jQuery powered it also very fast and looks also good."
"Ad-Seller is designed to make advertising very easy for everyone who has the needs to display ads on there website! Ad-Seller is lightweight to minimize the server load. It has a great simple css based design and offers great options! Next to the lightweight design, Ad-Seller is made using CodeIgniter an PHP framework with exceptional performance."
More Great ThemeForest Items
These are some seriously great templates, themes and scripts but don't forget that there's lots more! View them here!
Chatter In The Forest (Forum Discussions)
Here are some of this week's forum discussions worth checking out and chiming in on. Authors, make sure you check out the ThemeForest Authors Twitter List and the Nvator iPhone app.
Blog Review
This week's fantastic blog posts.
Web Roundup
There's a tremendous amount of information on the web and it's not always easy to find the cream of the crop. Here are some great tutorials and articles from around the web that are definitely worth checking out.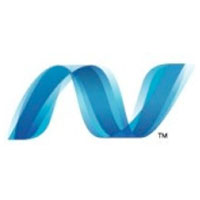 Nettuts+ is primarily a PHP haven; however, I'm sure we can all agree that there are many fantastic, and technically more powerful languages and frameworks at our disposal. Jeremy McPeak, author of Professional AJAX, and Beginning JavaScript: 4th Edition, will teach you how to build ASP.NET applications from scratch over the course of the next several video tutorials. Enjoy!
One of the biggest advantages of online media over print is the ability to change, update, and enhance online media at virtually anytime, with virtually no negative side effects. In fact, if a website or web application does not continually offer its users an ever-evolving and growing experience, that site or application would soon become insecure, unusable, and out of date.
Sometimes it's the little things that can make all the difference and there are plenty of neat little CSS tips that can help with all aspects of design and development. Here are a few great tips that will help you improve your CSS work and help you get the most out of your code
To become a professional web designer, you need effective tools that would help you implement beautiful designs with solid coding techniques. Handy ready-to-be-used solutions and smart design tools are always nice to have, but good ones are often quite hard to find. And this is where we come into play.
In this post we have put together a useful collection of new web development tools to save developers and designers time, energy, and headaches. Let's take a look at 40 new useful web development tools and resources in a goodie bag for you, including easy and fast tweaks to forms, snippets of code, documentation at your fingertips, fonts, and cheat sheets.
Not only do we showcase typography in the classic sense, but also illustrate that the combination of web design and great typography can be used effectively, along with clever color selection, and create usable web sites thats base design is dominated by text, for either navigation, a good headline, a logo or even used for the entire content.
Certain elements in HTML lend themselves to many situations when marking up a website, one of the more useful of these elements is the HTML list. Using lists, a developer can markup horizontal navigation, dropdown navigation, a list of links, and even scrolling content panels (with the help of Javascript). These features can help developers build new sites and applications as well as integrate new content into existing applications.
With a new year on the horizon, it's time to pack away the old, worn web designs and prepare for the brave, new face of tomorrow. Although trends don't start and stop on January 1st, there is a definite shift from what we craved at the beginning of the year to what we are seeking tutorials for at the end of the year. Most of the time, this shift is subtle. It's a perfection or re-interpretation of a currently hot trend. Trends help us evolve as designers. As we master the skills of design aesthetic, we continue to push forward to what's next or what needs to be fully discovered.