Oct 24
Sat, 10/24/2009 - 00:34 — julie
Dare I say it's been yet another fantastic week in the Forest? Of course! So what's been going on this last week? How about the FlashDen name change, new Apple iMacs, Envato testimonials and more. Okay, so many of these topics aren't limited to ThemeForest but they've definitely involved us in a significant way.
So let's take a look at an interview with rockstar author System32, some fantastic new items in the marketplace and other great stuff from this last week.
Interview With Author Khan (System32)
Khan is one of our rockstar authors with items across three marketplaces including AudioJungle, GraphicRiver and of course ThemeForest. With over 3,500 sales and 57 ThemeForest themes and templates, Khan has helped set the bar high. I've asked Khan to answer some questions for this week's Week in Review and here's what the author had to say.
Q #1: When creating a new template for Theme Forest, what aspects are top priority and why?
A: "Firstly, Thanks to the Envato Team, including reviewers, for their kind support and gigantic marketplace where you can not only sell your creative products but also learn much more stuff. I have been working as a web designer for the last 12 Years, those of 1 year from ThemeForest since last Sept. 2008 stepped with AudioJungle and very instantly checked with ThemeForest. I feel that I have been productive lately here at ThemeForest compared to my initial approach."
"The High priority aspects of providing a products for ThemeForest are."
Creating something unique which appeals to the eye of a visitor or buyer. Unique creations are not just totally scratching your mind but getting inspiration from 4-5 different industry level designs.
Making a theme with a right color choice and combinations for which I prefer the Adobe's Kuler http://kuler.adobe.com.
Coding your template is much easier than commenting the code and indenting it in a proper blocks. Use of enough spacing and start / end comment of your HTML Code shows you're web savvy.
Q #2: What tips for success can you share with our readers that you feel have contributed to your success?
A: "Well, the success is not just the sales part or being productive like a machine gun, but the key concept is to create something unique which sells well and worth using a template."
"I have been productive more faster compared to other authors on ThemeForest not for sales. Oh it's just my hobby and I'm a computer nerd. Sitting in front of a desk for almost 16 hours a day.
"
Q #3: What do you enjoy most about the work you do?
A: "Ah! That's really difficult to say as I love designing and coding but not marketing as am not a publisher.
"
"I love designing because I start something and end with a different output which I didn't have a dream about."
Q #4: Outside web design and development what other interests do you have?
A: "I have many interests beyond the development but I don't have much time to fulfill all my dreams or interests. I play with my two little daughters in my free time and watching Discovery Channel."
Q #5: What are your top five pet peeves in design or web development?
A:
In short the one and only Internet Explorer 6.
Creating issue myself and finding a solution. That too only for IE6. But that's a job.
Selection of a color combinations.
Q #6: What are three of your favorite features used in websites?
A:
Designing with perfect pixels.
Modifying Open Source Code to different extent level.
Effects and proper positioning.
Q #7: What are some tips or words of wisdom you would like to share with our readers?
A: "Find yourself as unique creation of your own artwork and create something from scratch not from your heart or brain. Give it a kick start to the work what you want to do and output will pop in like a legendary game."
"To Get Success in Life, 'Define yourself, Plan your future, Realize the value of Time.' "
"To Get Success in ThemeForest, 'Create which appeals to Visitor not Author.' "
- -
Thanks for taking the time to answer these questions Khan!
Check Out Khan's Portfolio
Notable Additions to the Forest
Here are eight really great new items added to the ThemeForest marketplace over this last week.
Authors: If you're looking for an untapped market, check out the Joomla category. There are a mere 27 items in that category and it has a lot of potential.
"Spotlight PSD template is clean, elegant and professional solution for personal portfolio and/or small business website. Originally this was supposed to be dark template only, but I've decided to design light color scheme as well. So, Spotlight consists of five page templates in two colors."
"A&D is the perfect design to showcase apps or website. It come in 6 vibrant skin ( only the homepage is done with all colors in the PSD but it will be really easy for you to reuse the style and apply it to the other pages )"
Includes:
Portfolio page with lightbox
Twitter integration
Customizable header for this who can't edit PSD files
Tooltip hover boxes
jQuery feature box
Links to fonts used in PSD
"Fruity OrangeScroller is second template to great 'Fruity Collection'."
"This is a one page portfolio template, with already working five pages – only if you want to use them. With different and clean design your portfolio will pop out from others – 'Navi-header-three columns-info-footer' designs."
"SilverOak is a very easy to customize theme targeted at personal blogs/portfolio websites. It has dropdowns for both categories and pages and a nice featured showcase slider. SilverOak supports threaded comments up to 10 steps deep with numbering for each comment. SilverOak also has a sub featured area which shows your most recent posts in a different format to catch their eye."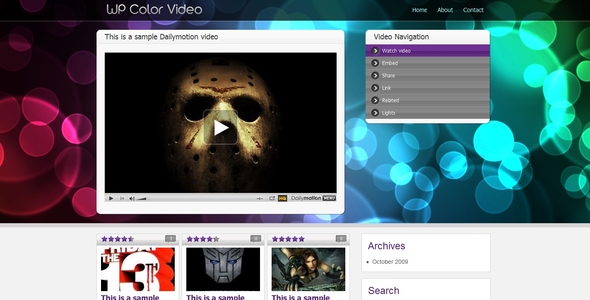 Fixed layout
Theme options page
Widgetized sidebar
Widgetized footer
Google Analytics ready
Auto resizable thumbnails
"One of the most time consuming and hated jobs in webdevelopment is without doubt, creating forms.
Think about the many hours you spend creating contact forms that validated the email address or that upload form that only needs to accept jpg images that are smaller then 300 by 300 pixels.
With EasyForms we make an end to this. EasyForms is a PHP library that helps you create forms on a fast and easy way including input validation."
"The idea behind Simple-PM is an easy to use Projectmanagement tool. I was searching a while for something like that and unfortunately nothing was the right one for me. So I began to program my own project manager and here it is
"
More Great ThemeForest Items
These are some seriously great templates, themes and scripts but don't forget that there's lots more! View them here!
Chatter In The Forest (Forum Discussions)
Here are some of this week's forum discussions worth checking out and chiming in on. We've got show-and-tell, give your testimonial, contests, mustaches and more!
Blog Review
This week's fantastic blog posts.
Web Roundup
There's a tremendous amount of information on the web and it's not always easy to find the cream of the crop. Here are some great tutorials and articles from around the web that are definitely worth checking out.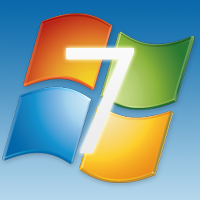 I'm a PC, and I've always been one. That's why I'm excited about the late release of Windows 7. I've been playing with the beta and release candidate for 10 months now, and for the last few months, I've been running Windows 7 exclusively. So let's see what Microsoft's latest offering is all about!
The Tuts+ Network has teamed up with MySuiteStuff to hold a network-wide pillowriffic giveaway! One random commenter will be chosen to win a very cute app icon pillow. To increase your chances of winning some loot, make sure to visit each Tuts+ site and take part in each giveaway. Across the network, we're giving away pillows for all the creative apps you know and love, including After Effects, Illustrator, Flash and Flex. To enter, all you've gotta do is comment! Too easy.
Let's face it: Web-safe fonts are very limiting. Maybe a dozen fonts are out there that are widely enough adopted to be considered "Web safe," and those ones aren't exactly spectacular for much other than body type. Sure, Georgia, Arial or Times New Roman work just fine for the bulk of the text on your website, but what if you want something different for, let's say, headings? Or pull quotes? What then?
Since last year, the WordPress themes market has grown incredibly. The reason? Great designs, of course, but also a lot of amazing new functionality. Top WordPress developers are always looking to get the most out of WordPress and use all of their knowledge to find ways to make their favorite blogging engine even more powerful.
In this article, we have compiled 10 useful WordPress code snippets, hacks and tips to help you create a WordPress theme that stands out from the crowd.
Quick and powerful, jQuery can help designers and developers create awesome interactive websites that are appealing and accessible to the widest range of browsers. For your audience, the visit to your site will be both exciting and entertaining. Navigation, galleries and slideshows, are hot points for a site to shine.
Here are 35 useful fresh jQuery plugins focusing on navigation, gallery and slideshows, calendars, tab browsing and further resources to reduce time and effort while increasing your audience.
Web design and development has significantly changed over the years, as have the tools and technologies involved. With these advancements come tools to make our lives easier, provide higher quality work and better services for our clients. Communication and collaboration over vast distances is no longer painfully frustrating (or impossible) and project or task management is now easier than ever.
As web designers and developers, we're all aware that some of the simplest of tools can make a huge impact on our day to day workflow and productivity. Using a simple browser plugin or lightweight Adobe AIR application to automate or simplify basic tasks that would otherwise be unnecessarily time consuming and redundant can reduce tasks to a split second click or drag and drop action.