Oct 16
Fri, 10/16/2009 - 21:20 — julie
It's been another fantastic week in the Forest! We have a fresh, new category emerging (Virtual Business Card Templates), a fun "Post your desktop" thread, Blog Action Day and much, much more. Let's take a look at some things you may have missed this last week.
Interview With Author Santosh Setty (Settysantu)
Santosh Setty is an author for both ThemeForest and GraphicRiver with an ever growing and diverse portfolio. This week I've asked Santosh to answer a few questions for this week's Week in Review and here's what the author had to say.
Q #1: When creating a new template for Theme Forest, what aspects are top priority and why?
A: "Creating templates is easy and difficult task, easy because I can create template of my own choice, in my own style with out any time restriction and difficult because it need to be liked by others and should make them buy."
"I consider following aspects as top priority."
Simple but yet to be effective.
Generic usage with appealing colors.
Well commented code that makes easy to understand.
Q #2: You are this week's featured author. What tips for success can you share with our readers that you feel have contributed to your success?
A: "Love to design and adapt your own style which reflects your identity."
Q #3: What do you enjoy most about the work you do?
A: "I enjoy coding, and when ever I get time I download all the open source stuff and start playing with them."
Q #4: Outside web design and development what other interests do you have?
A: "I Dream a Lot, other than that I Watch Movies a Lot."
Q #5: What are your top five pet peeves in design or web development?
A: "One and only one IE Browser."
Q #6: What are three of your favorite features used in websites?
A: "Glossy and Shadow / Reflects effects."
Q #7: What are some tips or words of wisdom you would like to share with our readers?
A: "Work Smarter Than Harder."
- -
Thanks for taking the time to answer these questions Santosh!
Check Out Settysantu's Portfolio
Notable Additions to the Forest
Along with more great additions to the ThemeForest catalog this week, there is also the emergence of a new style. These new templates fall into the Personal category, within a new subcategory called Virtual Business Card. Let's take a look at two pioneers in this category as well as eight other additions to ThemeForest.
These new templates are great for getting your name, work and information online quickly with a fresh and professional design. These days it's important to show potential clients and businesses that you're up to date with technology and a virtual business card is a fantastic way to do just that.
For authors, now is a great time to get your work into this brand new category. However, make sure you're creating something unique for your submission. Try to stand out from the crowd with unique graphics, layout, features, typography, etc.
"Don't you have the time to create a complicated web site or don't have the money yet to represent yourself then this v-card web site is the thing for you. It's easy to setup and its running in minutes. It's a clean and simple design inspired by Tim Van Damme, it comes with some cool and advanced jQuery options. Best of all it comes with a working contact form."
"This is a professional and clean vCard based on Tim Van Damme's website. With this design you can use almost any background."
More Fantastic Additions
Now let's take a quick look at eight new additions to ThemeForest during this last week.
"The layout is clean, full editable layers and easy to cut. You can use it for business companys, product website or catalogs. Your imagination is the limit.The layout is optimized for big and small resolution from 1024×768 to 1920×1200."
"Hi there! This is another gray + 1 color 2.0 style design that's probably suited to a very complete creative portfolio for freelancers and studios."
"The home page includes custom looped slider that allows you to change the slides using arrows manual and auto. You can modify it by editing the js file for speeding or easing transition effect in animate. Highly customized About Page, Blog Page, Portfolio Page and Services Page, you are able to edit each block as i have well commented each code."
"Clean and slick web hosting template, very light and professional. It include a content slider and newsticker on the frontpage and a lightbox for the client login form."
"Designed especially for online shops, The Clothes Shop accommodates a category structure of upto 2 levels deep (1st level -3rd level categories), a membership area, creating and saving a wishlist, an informative customer service area, unique "Shop by…" widgets, lots of independent widget ready areas and sooo much more! Flexibility is written all over this theme."
"This is a 6-in-1 grunge style WordPress theme designed primarily for sites that use WordPress not just as a blog but as a content management system (CMS)."
"fastAmazon lets you quickly and easily set up your own Amazon affiliate powered site. It uses Amazon's Product Advertising API and SOAP to bring products straight to your website."
"This application helps you to create in no time a mobile version of a website. For the moment this script is specially created to detect iPhone. But in the next updates there will be support for other mobile devices."
"With this script there is no need for you to create a subdomain for your mobile website. This script detects if the visitor is using a mobile device and then shows the right versions."
More Great ThemeForest Items
These are some seriously great templates, themes and scripts but don't forget that there's lots more! View them here!
Chatter In The Forest (Forum Discussions)
Here are some of this week's forum discussions worth checking out and chiming in on.
A couple threads information you might be interested in.
Fun, fun for everyone! Remember when you were young and were always excited for show-and-tell in class? Well, we're not in school any more but we can always have fun with threads like these.
Let's see your stuff everyone! I'll be posting mine as well.
Blog Review
This week's fantastic blog posts, featured authors and Blog Action Day roundup.
Web Roundup
There's a tremendous amount of information on the web and it's not always easy to find the cream of the crop. Here are some great tutorials and articles from around the web that are definitely worth checking out.
The results are in. After a week of community voting, we've selected the best five submissions to the Nettuts+/Screenr competition. Everyone did a fantastic job, but there can only be five winners! Let's see who they are.
We live in a world where people are increasingly expecting more and faster speeds. In fractions of a second, your website can lose valuable visitors and in turn, money. Although most people think CDNs are for the "big dogs", they're actually super cheap and incredibly easy to use these days.
In this tutorial I'll show you how to setup and use Amazon's Web Services S3 and CloudFront to decrease website load time as well as show the performance differences.
Everyone and their grandfather (and dog) seems to have a website these days. The Web is getting more crowded by the day, with literally dozens of websites being added as you read this article. It is becoming harder and harder to get noticed among the masses.
"Fortunately" for us designers, not everyone seems to understand what makes or breaks a Web design. Granted, Web design is to a large extent a creative process and can therefore be called more art than science. But because it is intrinsically a medium of presentation, some rules (or at least principles) apply. By following some simple pointers, anyone should be able to create a visually pleasing design and take one step closer to fame. Okay, it's not that simple, and talent and experience do matter, but anyone can turn their home page into something prettier within mere minutes.
Comment forms are an essential part of our blogs, social networks and websites. Comment forms are our websites' communication channel. Through these forms we get feedback on our content; therefore, it's necessary to design them in such a way that they are easy to understand by our user base.
One of the most bizarre statistical facts in relation to browser use has to be the virtual widespread numbers that currently exist in the use of Internet Explorer versions 6, 7 and 8. As of this writing, Internet Explorer holds about a 65% market share combined across all their currently used browsers. In the web development community, this number is much lower, showing about a 40% share.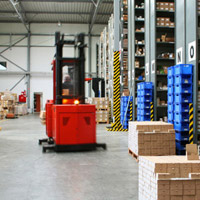 Lately, I've been exploring various "commodity" freelance job boards where one bids for projects. In perusing a number of sites where only experienced web developers and graphic designers are competing against each other, one thing stands out vividly: every buyer/job source has set their price not only low, but outrageously out in left field low.
In this tutorial we are going to build a little chat program that is really easy to get up and running on any server running PHP. No database is required – as the chat will store itself in a simple text file.
NOTE: If you come across a tutorial or article you think should be shared in Theme Forest's "Week in Review", please email [email protected] with the URL and the subject "Week in Review Recommendation".