Apr 11
Fri, 04/11/2014 - 05:32 — julie
Tumblr is a blog platform with a difference. It's simple, social, and doesn't require you to set up your own server. We caught up with a dozen of ThemeForest's top Tumblr Theme authors to discover why they decided to develop for the platform, and what their experiences have been. Whether you're considering Tumblr as an author or a buyer, you'll find some insightful nuggets in this post.

Note: Responses from some authors may have been edited for clarity and brevity, but the meaning and intention of their words has been retained.
What motivated our authors to start creating Tumblr themes?
We asked the authors why they initially decided to start developing Tumblr themes. Their answers are interesting and varied. Each author shares their own story.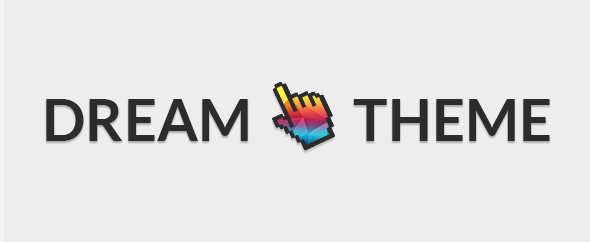 We actually started our career at ThemeForest from a Tumblr theme called "Gothic Dream". We even had its "birthday" party this year!
Our first three or four WordPress themes were very much Tumblr-like, utilizing the Tumblog plugin by WooThemes. This was at a time when there were no post formats in WordPress.
Tumblr is purely a blog, and its themes are much easier to build than WordPress ones. This is a "fast investment" of time: you can build an OK theme in a couple of days, or a decent one in a week. Compare that to the half-a-year development cycle of an up-to-date multipurpose WordPress theme.
If your creation doesn't resonate with buyers, wasting one week is not that big deal. But spending half a year for something that you will not recoup… Therefore, themes for Tumblr are great for new authors, in my opinion.
Patricia Carvalho (misspato):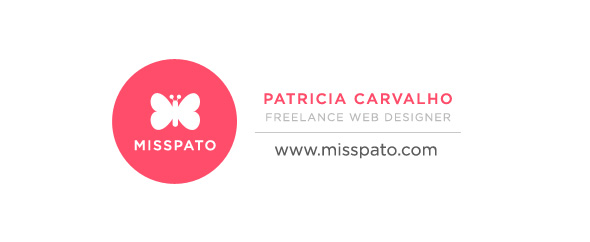 As a web designer, I was bored of doing mostly client work (PSD templates), and I didn't find a space to develop my ideas in HTML and CSS with them.
So I decided to go for Tumblr themes, as they are quite easy to learn and I had most of the required knowledge. I was also using Tumblr for other personal blogs, so I decided to try.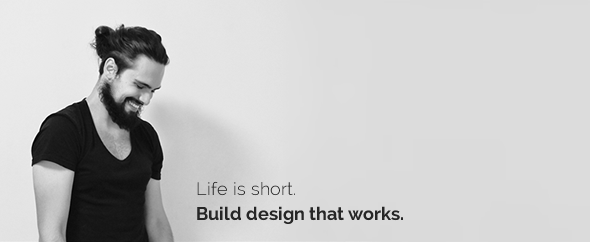 Tumblr is easy to use, easy to customize, and accompanied by a social system that allows us to share our content with millions of people. I think it's a unique social and very powerful tool that works.
It offers visibility to artists and creative minds from all over the world. It also allows everybody to create a professional website without technical knowledge.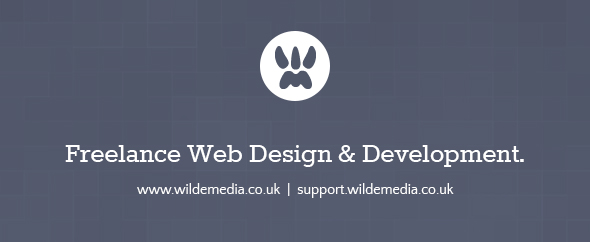 At the time, there were only a handful of themes available for Tumblr. I heard that the new category was being added on ThemeForest and thought I'd give it a go. This was at a time before responsive design and fancy JavaScript features.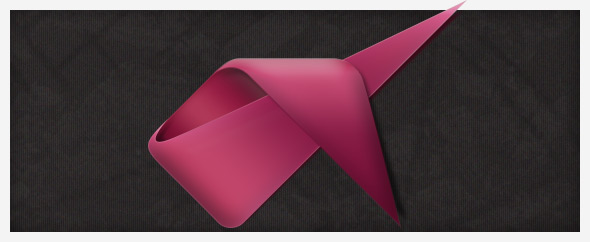 I once found this great quote:
It's a truism that everyone has limitations related to their own skills and knowledge. Not just designers, even if this quote is only about them.
I'm no exception, so I revised my skills and started to search for some niche, where I could fit in. Those were the days when the word "Tumblr" appeared before my eyes over and over again.
So I did some research about this platform, and I found that Tumblr was a huge thing, and can be easily customized. Imagine my astonishment when I discovered the Tumblr category on ThemeForest only had around 40 templates in it, even though Tumblr was almost five years old, and already popular as hell.
I thought: This is my niche—an extremely fast growing platform with very little competition.
Phillip Smith (PHILSE):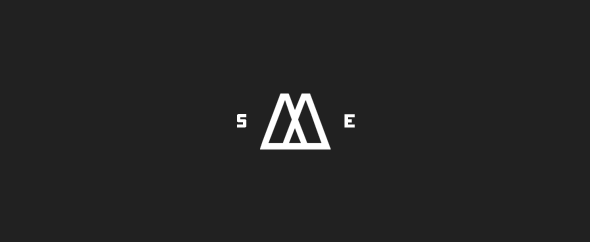 I decided to develop themes for Tumblr due to my obsession with it as a blogging system. It's a great platform to further your web design and development skills, as it is widely used, and one the easiest CMSs to use and take advantage of.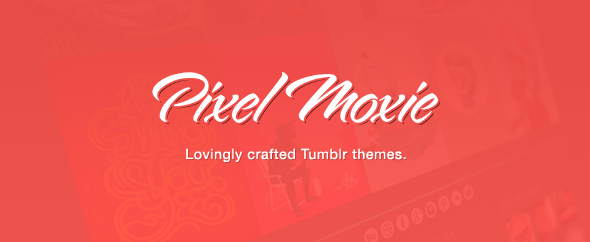 I submitted my first Tumblr theme just over a year ago. At that time, I was looking for ways to generate some extra income and depend less on freelancing for a more steady cash flow.
The learning curve to develop viable commercial WordPress themes just seemed too steep, so I was filled with excitement when I discovered there were premium Tumblr themes. I don't remember how I landed in the Tumblr category—it was buried within the Blogging subcategory at the time.
I found that Tumblr's templating system allowed me to go from design to theme without too much fuss, and I've enjoyed designing and developing for Tumblr ever since. I thought early on about branching out to WordPress, but there's never enough time, and I'm a slow worker. So Tumblr is still the shorter path to theme creation for me.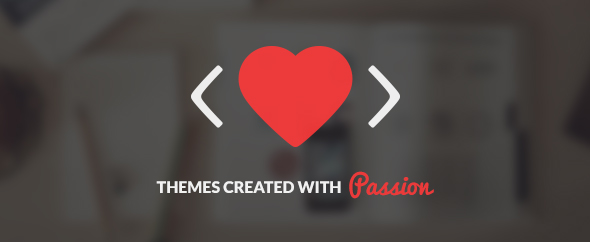 We decided to develop Tumblr themes because it has over 170 millions blogs online. This means there are a huge number of potential customers! Also, preparing a Tumblr theme is very easy compared to the other platforms.
Alex Hommel (2lip):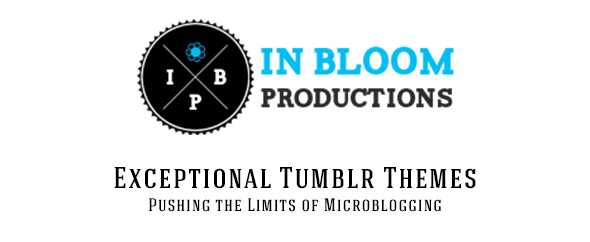 When I started, the Tumblr section was pretty fresh, and there was not so much competition compared to the WordPress category on Themeforest. Besides that, I could only dedicated a few hours per week to these side projects, so a Tumblr theme would be finished earlier than a complete WordPress theme.
I also liked the challenge of certain limitations that come with designing a template that consists of only one HTML file and a few extra resources.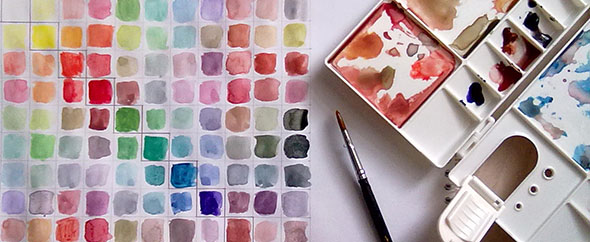 I think Tumblr is one of the fastest and easiest ways to develop a theme. The platform took me just a few days to learn, and I don't consider myself a good programmer. I think the Tumblr development team really had in mind the idea to make it very easy for a beginner to dive in quickly.
I really enjoyed and passionately followed Jeffrey Way's tutorials, and a Tumblr Theme Design tutorial just popped out. He made quite a lot of noise about Tumblr, and because I learned HTML and CSS from him, I knew that guy will not waste his time if it was not good.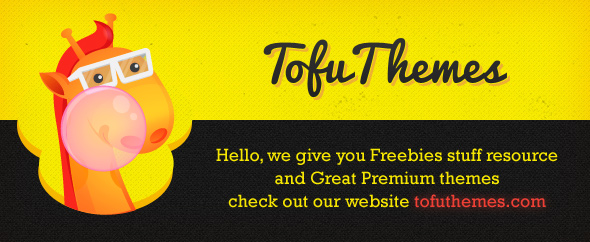 In the year of 2010, we faced difficult times deciding which products to develop further. Supplied with experiences in working on daily projects for our clients, we carried out some experiments to meet some massive needs—starting with making WordPress themes to explore the potential of OpenCart. We didn't publish the results of the experiments, which ending up as junk files on the hard disk. It was something we had to go through to learn how to build good products, and mature.
In late 2010, one of our teammates tried to make his own portfolio by using Tumblr. After studying his portfolio thoroughly, and seeing that the final result was quite satisfying, we realized that designing a Tumblr theme was a lot of fun.
There were many features restricted by the Tumblr developers, so it became a challenge for us to make a different theme with the provided Tumblr templates. Based on that experience, we saw a good market potential, and learnt that there were not many developer teams focusing on developing Tumblr themes.
Finally, at the beginning of 2011, we decided to make a product which focused on Tumblr themes only. Along with the rapid popularity of Tumblr around the world, and the fact that may Tumblr users used it for their own businesses, we automatically had an increase in our product sales on ThemeForest.
This is best proved by two of our products, Popcase Tumblr Theme and Timeline Tumblr Theme, which sat in second and third place on the Most Sales category on ThemeForest.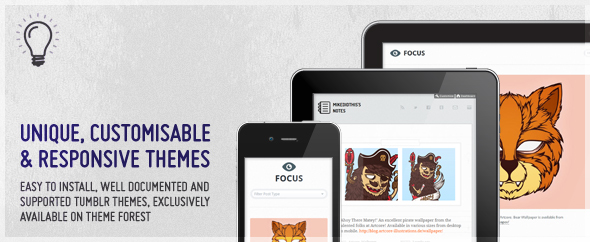 I started developing Tumblr themes out of boredom, and wanting to learn something new! I didn't have much freelance client work to do at the time, so I figured I would learn something new.
I started learning front end design with a back end developer, @rvause, who was using Python/Django. Django provides template tags that aren't too far away from Tumblr's theme operators, so it seemed like a good match.
What are the advantages of developing for Tumblr?
Their are significant differences developing themes for Tumblr compared with other platforms. We asked the authors about the advantages they have discovered.
Simplicity—Tumblr themes are a single HTML file.
There is a short learning curve.
I think the short learning curve and self-explanatory development, plus my willingness to quickly get out something that I can sell. Of course, when I say quickly, it depends on the concept. That is exactly what I like about it—it can take five days or half a year to develop a theme, depending on what your design requires. (VisualSharing)
So far, we've been enjoying the process of making Tumblr themes. Tumblr give support and information about updates, as the platform changes continually, be it the features, the latest dashboard layouts, and the like. The documentation given by the Tumblr developers really helps us in further study if there is a new feature. Every Tumblr theme author should follow staff.tumblr.com, since the Tumblr developer team always publishes the latest features there. (Tofuthemes)
Anyone wanting to learn something new, who maybe hasn't worked with a template syntax/language before, should try developing Tumblr themes. You don't need a server, or even a text editor, as Tumblr provide both. Along with excellent documentation and a wide selection of tutorials online, it's pretty easy to get going. I would also say that learning the Tumblr theme operators have given me a good base to work on other platforms. I have been able to create Shopify and Ghost themes, based on my experience with Tumblr themes. (mikedidthis)
You can add additional features so your theme stands out.
The thing that I mostly enjoy, when developing for Tumblr, is adding a custom options for the users. Personalization is what I want to offer to my clients. I give them tons of options to help them customize the template they bought, and let them transform it to something completely different if that is what they desire. That's why I always try to imagine what my potential clients might want to change/add/remove, and I implement those options with the hope to satisfy as many of them as I can. (adraft)
One of the most appealing aspects of Tumblr development is the ability to quickly set custom options on your own. At the same time, not all designs need a full-blown option set, and sometimes it can be counter-intuitive to the idea of the specific theme. (VisualSharing)
I also enjoy handling my customers requests or issues. Customers have a different perspective on things, and I have learned so much due to that. Supporting a customer and helping them take something I have created and tweak it to their needs is really fulfilling. (mikedidthis)
Flexibility – Tumblr has different post types and and can be used for different purposes.
I enjoy handling the different post types. Tumblogs can come across as simple blogs, but having to support all the different post types can be a challenge, especially when you throw in the responsive side. (mikedidthis)
Tumblr is multipurpose. It can be used as blog or portfolio. (PHILSE)
What are Tumblr's limitations?
"Tumblr is not WordPress." The platform has significant limitations when compared with the favorite of the blogging world. That can be a good thing or a bad thing. When answering this question, our authors didn't hold anything back!
You can't test themes locally.
It's not as feature-rich as WordPress, but that can be a plus.
Adding additional features can be a challenge.
Less effective SEO.
In terms of SEO, to be honest, I do not enjoy the quality of the code generated. Yes, we can configure a second level domain, create a sitemap, and easily manage meta tags dynamically optimized for reading by the web crawler spider. But there's not really very good SEO. A Tumblr theme revolves around a single code file. This page contains all the inner sections of the site, which means that an SEO purist certainly will not be satisfied with the quality of the generated source code. Not to mention the inadequate accessibility level for screen-reader users. (themebull)
The Tumblr team could be more open to feedback.
I would also like Tumblr to be more open to user feedback, and more transparent about updates and plans for the future. For such a large network, they should pay more attention to those who develop themes for their platforms (and use it). (misspato)
Who should consider Tumblr for their blogging platform?
Tumblr's not for everyone. Is it for you? That's an important question that needs to be answered.
themebull shares how helping his clients make that decision is an important part of the process:
Tumblr is free web service that allows anyone to create, customize and manage a website (of a professional nature, albeit limited in some respects). Offering an immediate visibility, ease of management and unique flexibility.
Of course we must be aware that Tumblr can not represent the technical needs of everybody. So, once we figured out the target and the goals to be achieved, we can decide if Tumblr is right for us or not.
To help you with your decision, our authors weigh in on who they feel would get the most benefit from Tumblr:
What features should buyers be looking for in a Tumblr theme?
So, you've decided that Tumblr is for you, created an account, and headed to ThemeForest to decide on a theme. How do you choose? Here are some thoughts that may help.
After reading all that, authors may start to realise that they have quite a job ahead of them. VisualSharing talks about the process he goes through when designing a theme that will meet the varied needs of users, and has some thoughts that make a great conclusion to this article:
I think it should be looked at on a case-by-case basis:
First, I would consider whether I want the theme to be for specific or for general use. It should not be too specific or too general—that is the thin razor blade of good template design. Find out what Tumblr users need that is not there, and combine it with the best practices and most common features.
Consider real-life scenarios: imagine yourself being a Tumblr user from a specific niche, and check if anything is missing (or excessive). Then do it for another niche, then another. See what is common, what is different, and then adjust the balance.
Or, simply forget it all and go with your intuition.
That is what I do and that is the real reason that I was happy to answer all of those questions. To remind those who wish to develop themes for Tumblr that if they resonate with the idea of the platform, then they should go for it, no matter what anyone says about it – including me.
Thanks to our top Tumblr authors for their help in creating this article.
Are you an considering adding Tumblr themes to your portfolio? Are you a buyer considering moving to Tumblr for your blogging platform? How has this article helped you with your decision? Let us know in the comments!