Dec 15
Thu, 12/15/2011 - 07:22 — julie
We're pleased to announce our 7th in-depth course available to Tuts+ Premium members: Identity Design with Ben Gribbin. Over 18 lessons and nearly 3hrs of video training, you'll learn all the foundational skills needed to start doing identity design work for clients. This includes: research, brainstorming, sketching, designing a logo, business cards, print flyers, web elements (such as banner ads), as well as timescaling, pricing and where to find clients.
Not a member? Not to worry! There are four public lessons available. Links after the jump.
---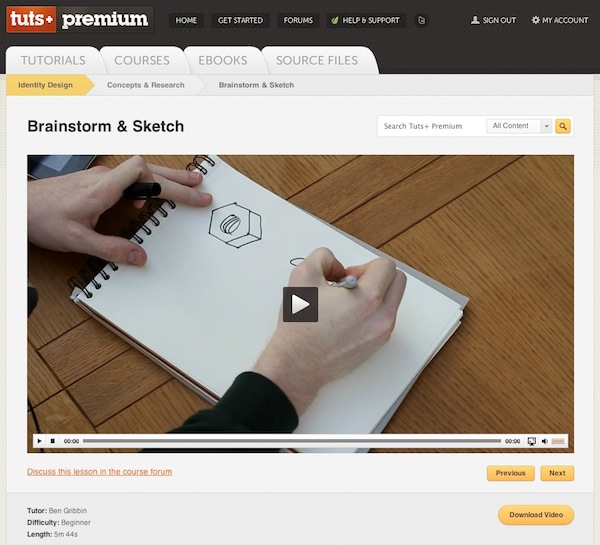 Public Lessons
If you're on the fence about joining, try becoming a member for a single month, and see how it goes! We have a 30-day, no questions asked, money back promise.
Members: Get Started!
Make yourself a cup of coffee, a pot of tea, or a cool glass of water – and get started with the first lesson!
Questions?
If you have any questions about the Tuts+ Premium service, just leave a comment; I'd be glad to help out any way that I can.