Nov 28
Mon, 11/28/2011 - 03:00 — julie

A great article which is a collection of comprehensive guides in order for mastering the the most difficult photoshop and illustrator tool. For a long time i struggled learning how to use the pen tool its such a difficult tool to master, therefore i have to put together this collection of resources which have helped me to learn the pen tool which can help you also to be capable of learning the pen tool
Pen Tool Articles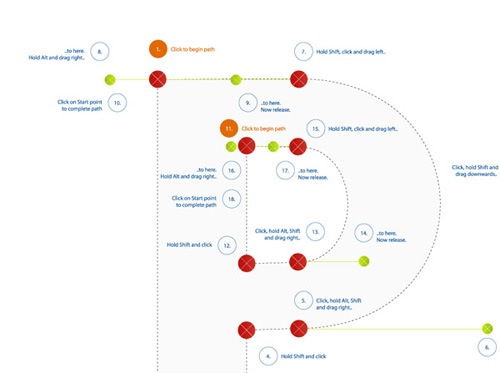 The Pen Tool makes appearances across almost the entire Adobe product range. Its function and behavior varies depending on the application, but by mastering it youll find you work quicker, smoother and with better results. This guide will give you a comprehensive basis for working with the Pen Tool in Photoshop.
Because of the curved shape of the butterfly in this image, the ideal selection tool is Photoshop's pen tool. The background makes it very difficult to use the other selection tools, but it's a fairly simple shape for drawing a path. The entire selection process for this image took approximately fifteen minutes using the technique below.
If you use Adobe Illustrator, then it's almost certain that you use the Pen tool when creating your paths. This comprehensive guide aims to introduce or remind you of features, shortcuts, and methods for working with what is arguably Adobe's most essential tool.
The pen tool is one of the few tools available to you in Photoshop that works with Vector Graphics as opposed to Raster Graphics. Vector Graphics use mathematical statements and points in order to define their shape and other characteristics, and therefore are very scalable. In other words, vector graphics can be scaled to any size without ever losing quality.
Adobe's pen tool works pretty much the same across Photoshop, Illustrator and InDesign. Yet, as important as this ubiquitous tool is, many people get confused with how to handle certain tasks, and the differences between the various pen symbols.
Pen Tool Video Guides
---

---