Sep 03
Thu, 09/03/2009 - 03:00 — julie

Here's a collection of horrific commercial Photoshop disasters made by professional graphic designers, who have made a poor job of not paying attention to detail when it comes to retouching photos.
What's the best way to become a better designer ? learning from your mistakes and other people mistakes. Being careless and not paying attention to detail can have a big impact on your work as designer and can potential ruin your relationships with clients and also potential clients who are considering hiring you for a project.
Feel free to leave a comment to share your personal favourite Photoshop disasters and other Photoshop disasters which are not within the list.
Check out more disasters over at Photoshop Disasters.
Check Out our new site Design Chair: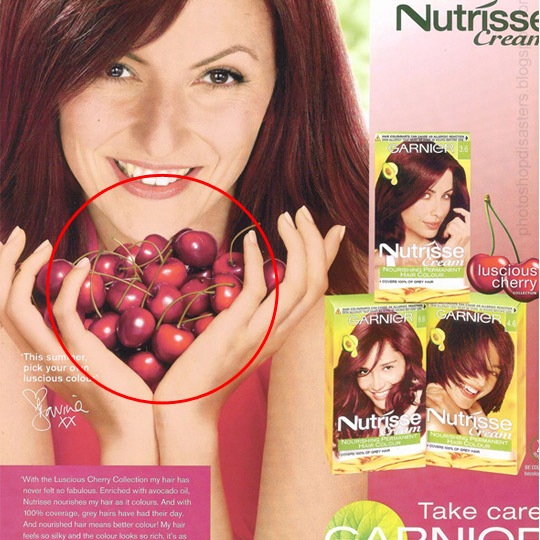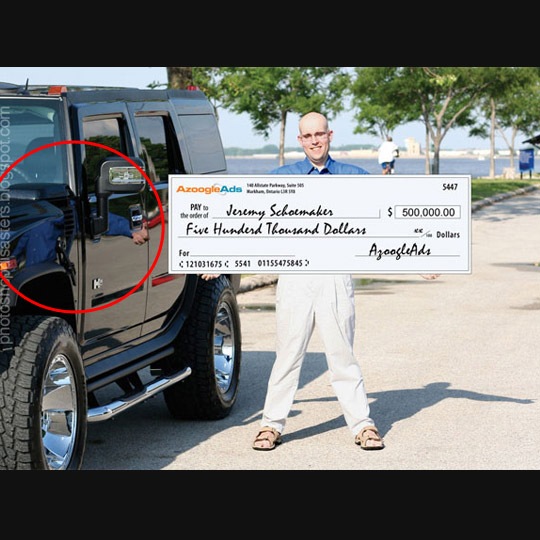 9. Paris-Match: Jambe-Packed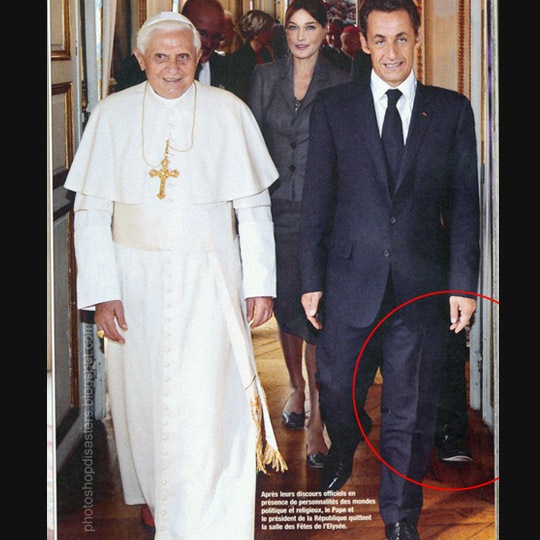 10. StarGate: Dodgy Vertical Hold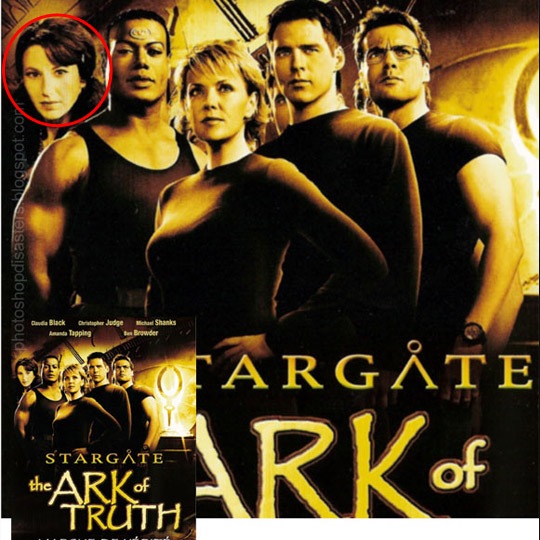 11. Ladyhands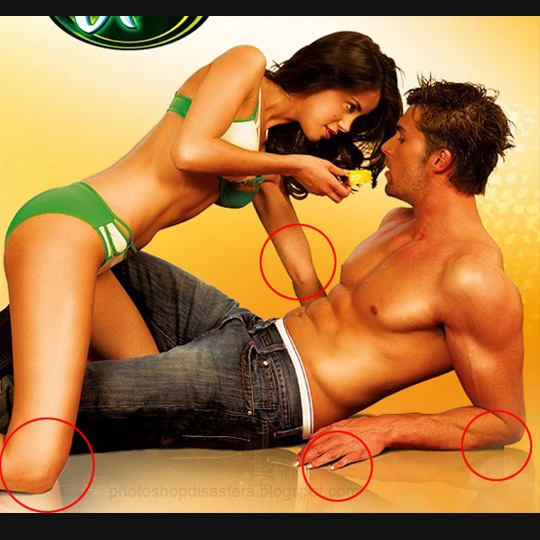 12. America Team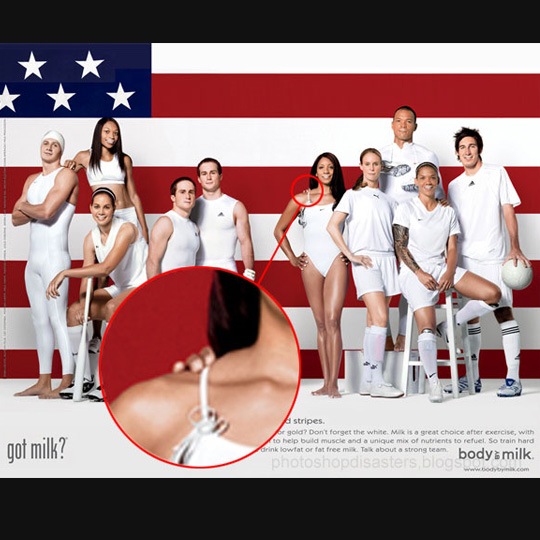 13. No fingers On The Trigger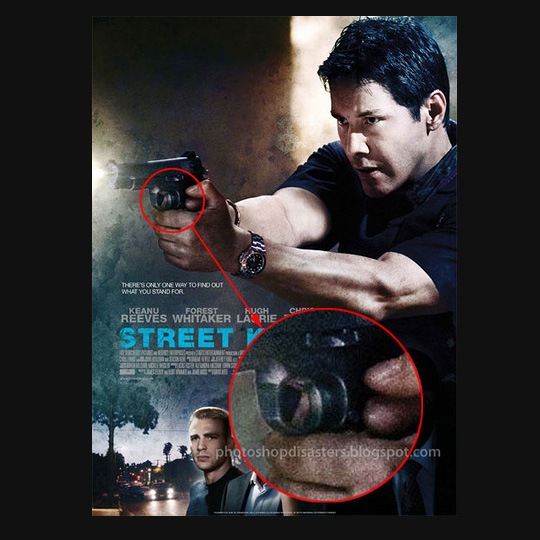 14. Basic Head Swap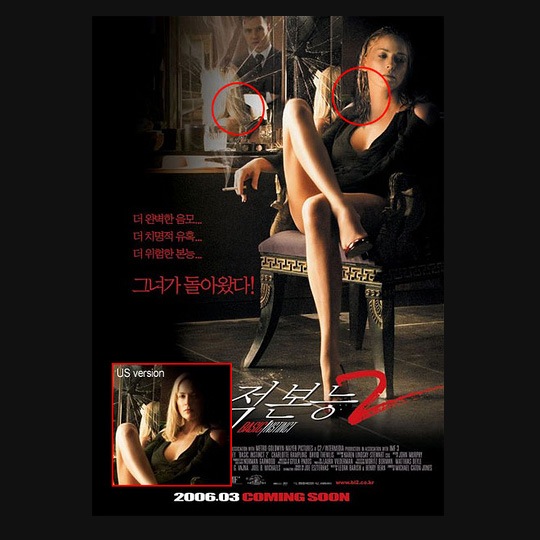 15. Castles In The Air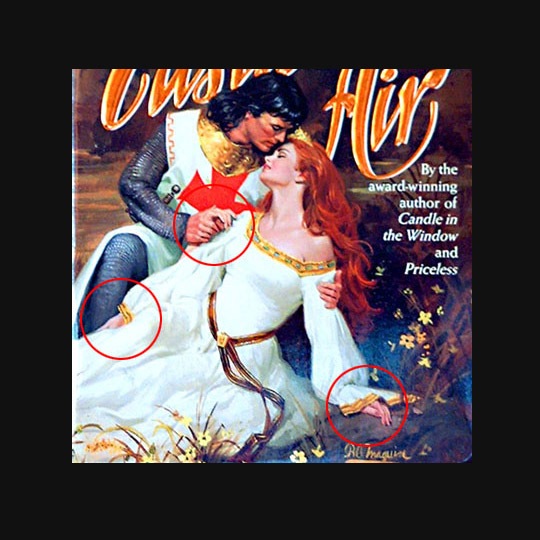 16. Red Bull: Gives You Nightmares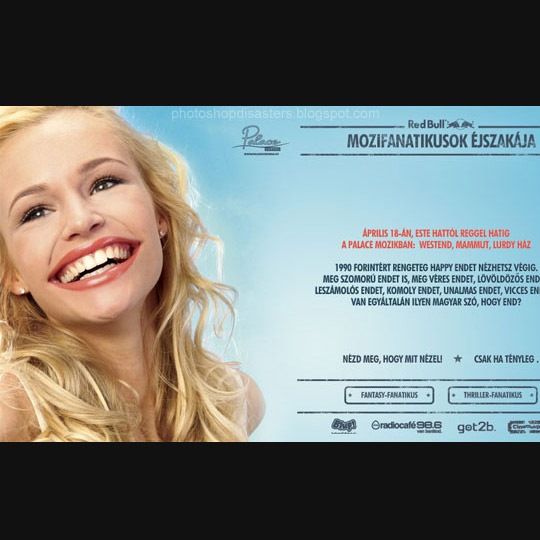 17. J C Penney: Jaw-dropping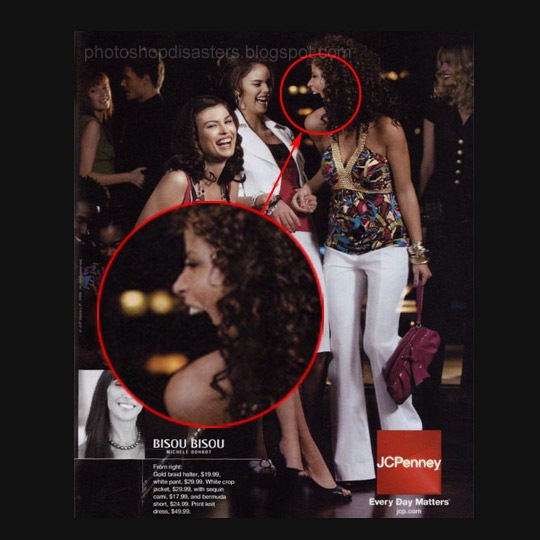 18. INFDaily: Photo Editor's Pants On Fire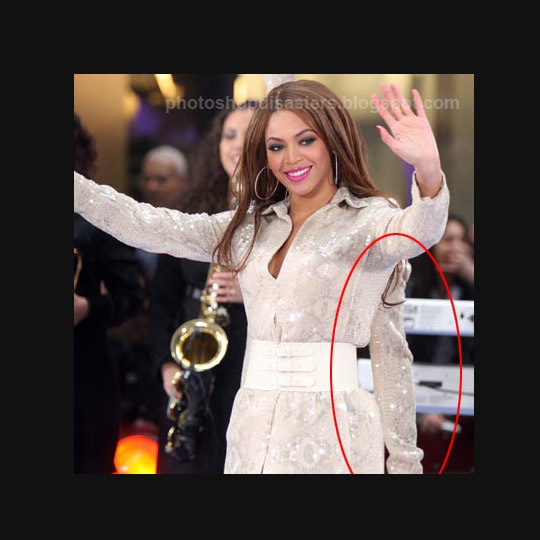 19. Playboy: Clone Tool Beats Belly Button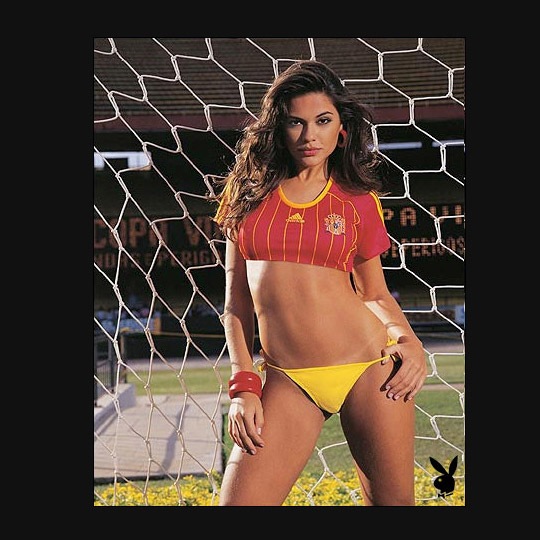 20.Fanta: You Really Don't Wanta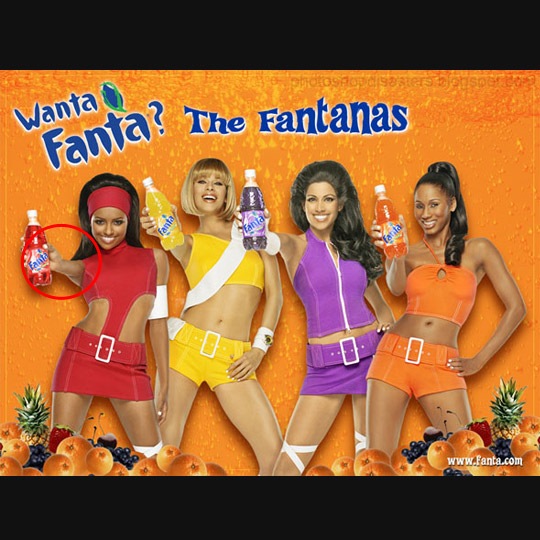 21.Tuttosport: Insert Severed Hand Joke Here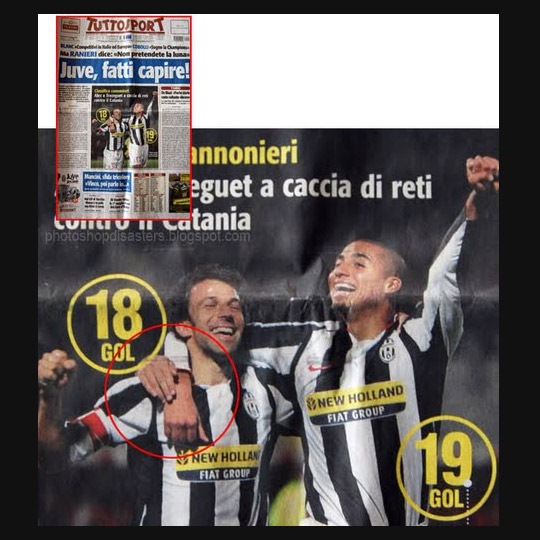 22.Cheese Heads: Finger Deforming Good!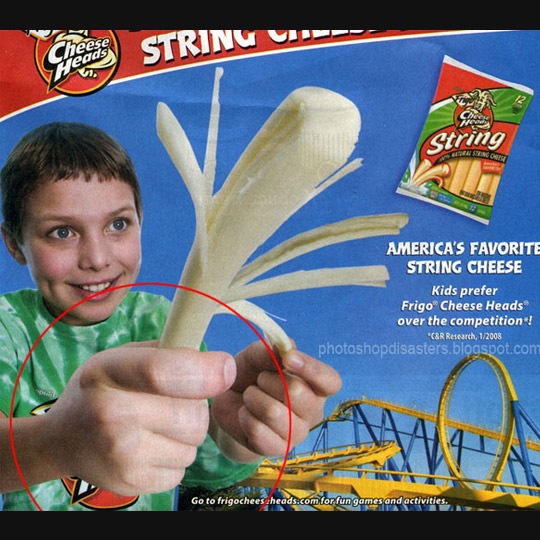 23.Curves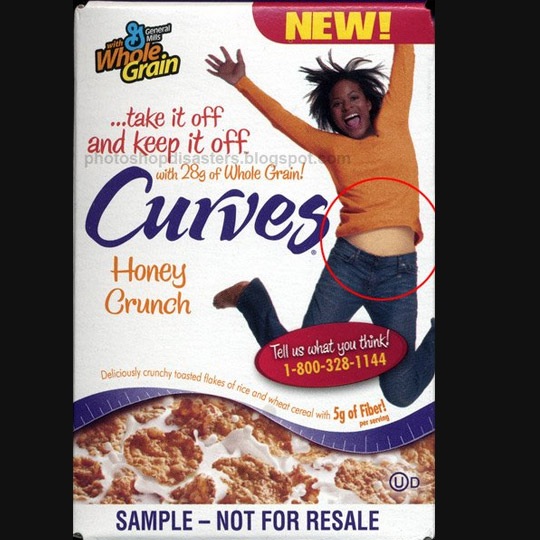 24.GTA4: How Many Fingers?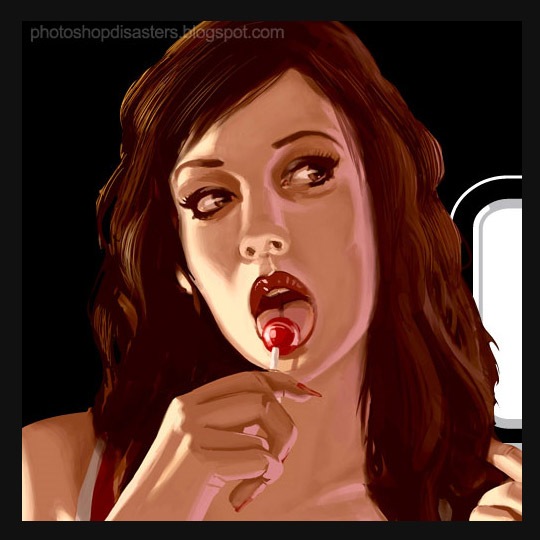 25.Highland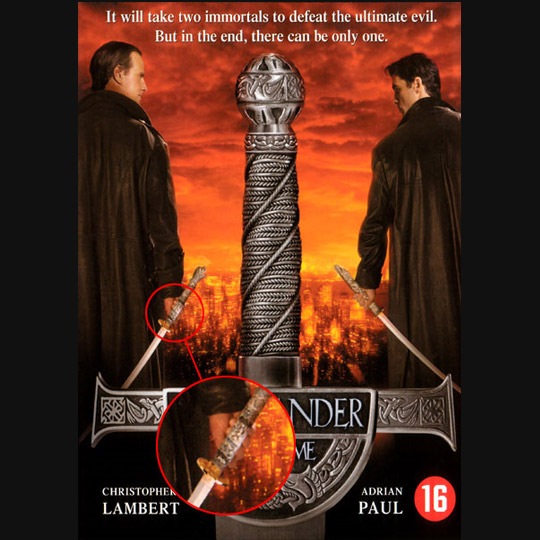 26.Diario Sportivo AS: I Wasn't Expecting The Spanish Inquisition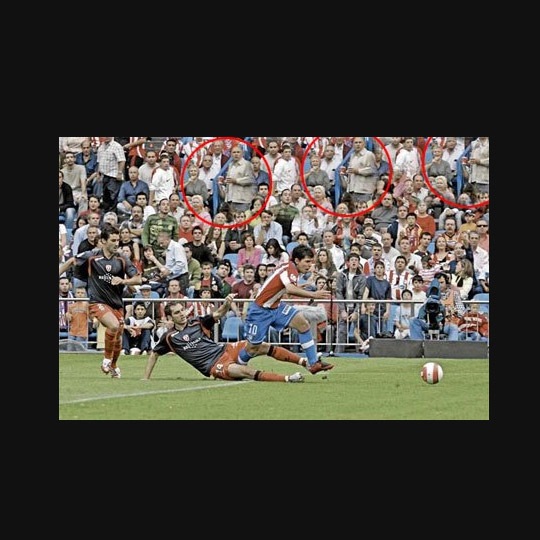 27.Towson: The Haunted College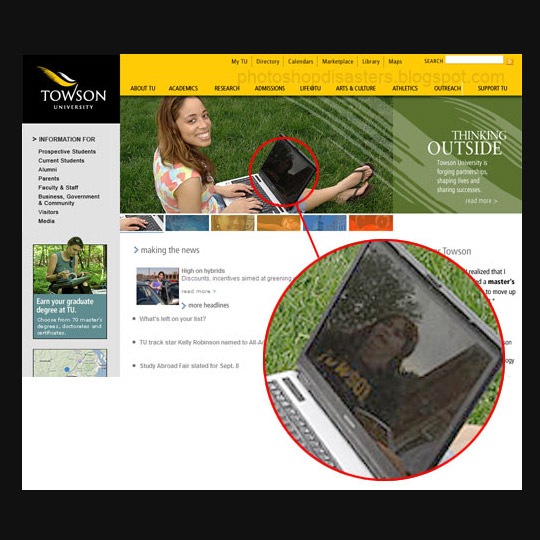 28.Rigged Outfitters: Unbelievable Printing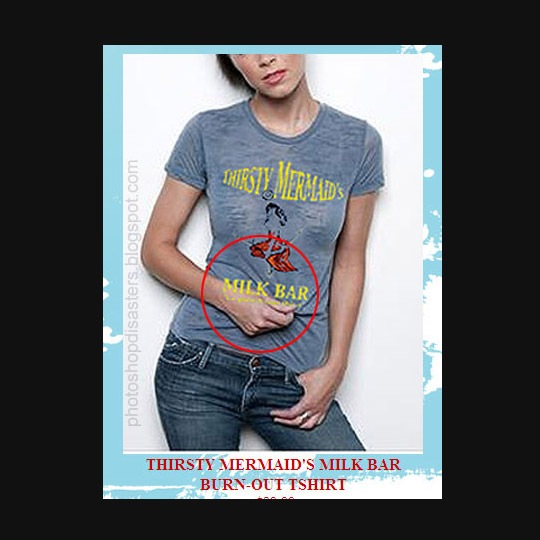 29.London Lite: Ain't Gonna Go To Retouch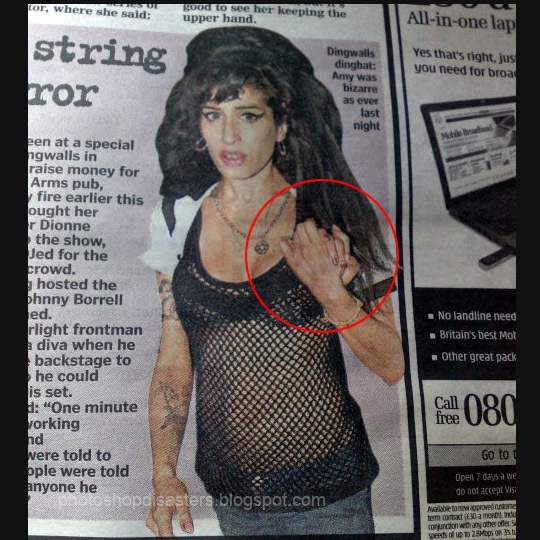 30.Kids Toys