Apr 30
Mon, 04/30/2012 - 03:00 — julie

This monthly roundup is another great one. The post includes a great collection of Photoshop and illustrator tutorials, which I'm sure you will enjoy. Along side some excellent freebies certainly worth downloading. I hope you enjoy the post, and i would love to hear your thoughts upon it.
Photoshop Tutorials
How to create a club flyer design that was not your typical "scantily clad" affair that appeals to the more discerning club goers. So, with a few easy Photoshop and Illustrator effects, and my preference for black and white elegance, I created this enigmatic and outer space type design.
Layer styles are a powerful and time saving feature that can help you apply amazing effects to your designs. In this tutorial you will use layer styles to create a light bulb inspired text effect in Photoshop.
In this tutorial you're going to be designing an iPhone user interface for a forum and chat based mobile application.
Chamonix-Mont-Blanc or, more commonly, Chamonix is a commune in the Haute-Savoie departement in the Rhone-Alpes region in south-eastern France. It was the site of the 1924 Winter Olympics, the first Winter Olympics. In this step-by-step Photoshop tutorial, I will show you how to create a vintage style ski poster design. You will combine stock photos, textures and brushes with blend mode techniques and filters on our way to achive the final design.
Illustrator
In the following tutorial I will show you how to create a simple compass icon. We'll start with a bunch of simple shape and some pixel perfect vector shape building techniques. Next, using the Pathfinder options along with several effects we'll create the highlights. Finally, using some basic blending techniques and stroke tricks we'll add the final touches for our icon.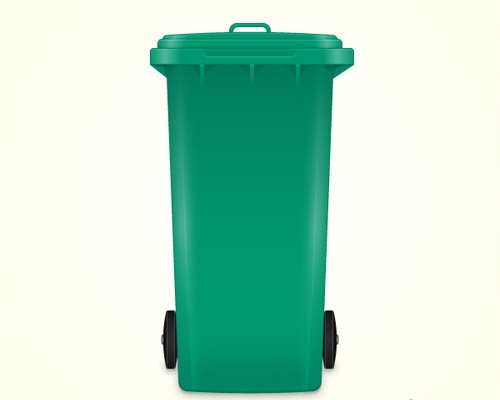 In the following tutorial you will learn how to create a garbage bin illustration. Use a complete Illustrator CS5 workflow, vector shape building techniques, gradient and opacity shading, as well as various vector effects.
While reading this tutorial and creating your own artwork, you will learn the important techniques of Adobe Illustrator. It will undoubtedly lead you to improving your skills in making illustrations and designs. Here you'll learn how to create a button sewed into a piece of cloth.
Follow this step by step tutorial to create a cool abstract lines design with awesome vibrant lighting effects. We'll use Illustrator's easy tools to create the vector linework then add a range of glows, colours and effects in Photoshop to finish the design with a cool grainy but luminous style.
Freebies
Our friends at Iconshock have designed a beautiful set of photography icons for you, the readers of the Vandelay Design blog! The set includes 10 high-quality icons that are perfect for use in photography-related web projects. Each icon comes in .png format (256 px x 256 px).
A great hippie seamless style vector and Photoshop pattern. The pattern was inspired by retro 1970s style posters. The pattern set can be used in commercial and non commercial design projects.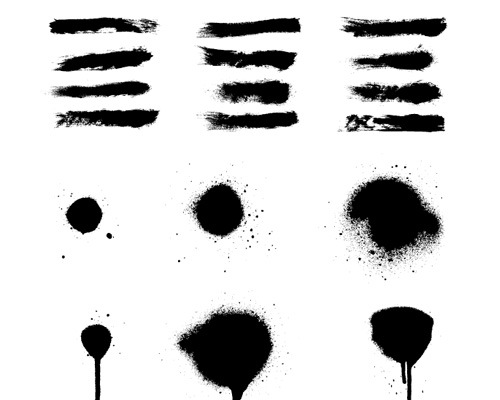 This bumper pack contains a bunch of textures, brush strokes and spraypaint drips to distress and erode your designs whilst maintaining the scalability of vector artwork.
A great free mini icon set.
---
---